| Technical Support th> | Servicing th> | Engineering and advice th> |
| --- | --- | --- |
| Rapid Intervention td> | Global Coverage or as td> | Studies / full budgets td> |
| Demonstrated effectiveness td> | Full maintenance of boilers td> | Haste in solving td> |
| Immediate Availability td> | Replacement Parts td> | Full Development td> |
| National Geographic Coverage td> | National Geographic Coverage td> | International Geographical coverage td> |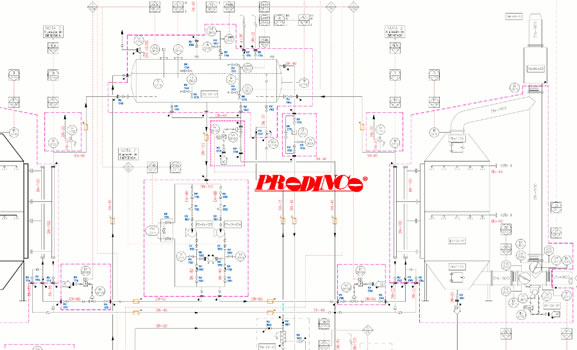 Project and Design
Over the years PRODINCO has developed because of its experience a great reputation in the design and construction of facilities full steam.
Currently, the project departament PRODINCO design and can offer its customers the following:
Custom Settings identification process diagrams of full-steam (P & ID).
Layots installation.
Preparation of isometrics.
detailed list making instruments.
Detailed drawings, logic processing and connection diagrams.
Preparation of quality control programs; complete traceability. Authorized Inspection Agencies (AIA)
Intervention programs, etc.
Development, licenses, legalization of projects, obtaining all necessary permits on site.
Certificates facilities "Category EIP-2" em> strong> with the control entities.